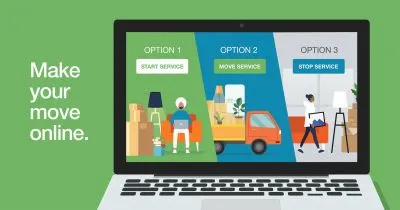 Start, transfer or stop your BMU services here   Our BMU Customer Service team is available to help you with any questions you may have regarding a new service connection, transferring service or service disconnection, just email  customerservice@sbmu.net .  If you do not have access to email you can visit our lobby at 107 E Malone Avenue.
To set up services, we require:
(Renters) - A copy of your current lease agreement or
(Homeowners) - Settlement statement received at closing or sales contract
A copy of the photo ID of all listed on the account
A completed Residential Service Application that can be printed from our website
To disconnect services, send us:
A copy of the photo ID of all persons on the account
Note stating the date the disconnect should be processed
A forwarding address to send the final bill
Please keep in mind these easy ways to manage your BMU account payments: 
Pay online at our BMU payment portal or pay over the phone at 573-471-3328 to decrease wait time for yourself and your neighbors at our drive through lanes.
Direct Withdrawal – Auto Draft payments, call us today to get started.
Skip the line, leave your check in our night drop box, be sure to note your BMU account number on your check.
Use BOTH lanes at our drive thru.
If you have questions about any of these options, please call us at (573) 471-3328 . #WePowerOn #BMUCommunityPowered